Mission Statement
Making lives better tomorrow because what is done today
AmeriServe International, Inc. was established in Nebraska in 1998 by its founder, Wayne Nielsen. During more than fifty years of service in the field, Mr. Nielsen has served on: the president's Sub-committee on Building Codes and Safety Standards, a primary resource of the United States at the International Congress on Handicapping conditions at the Vatican at the request of the Pope Paul, provided key testimony to the United States Senate Sub-Committee on Developmental Disabilities, as well as many other key roles in the field. Mr. Nielsen has served as a founder and officer of several key organizations in the field of intellectual disabilities and holds the life achievement status of Fellow in the American Association on Intellectual and Developmental Disabilities. His leadership provides key guidance in the field with the publication of his doctoral thesis titled "Organization of Private Residential Facilities for the Mentally Retarded in the Community".
In 2005 AmeriServe International Inc. began offering 24 Hour Supported Community Living and Day Habilitation Services in Council Bluffs, Iowa to nine individuals. We expanded our services to our Supported Community Living (Hourly), in 2015, where we began serving those who needed less support. In 2020 AmeriServe introduced a transition program (Lead-On) to help those transitioning from a 24-hour setting to a more independent lifestyle.  AmeriServe has grown over the years and currently serves over 130 individuals.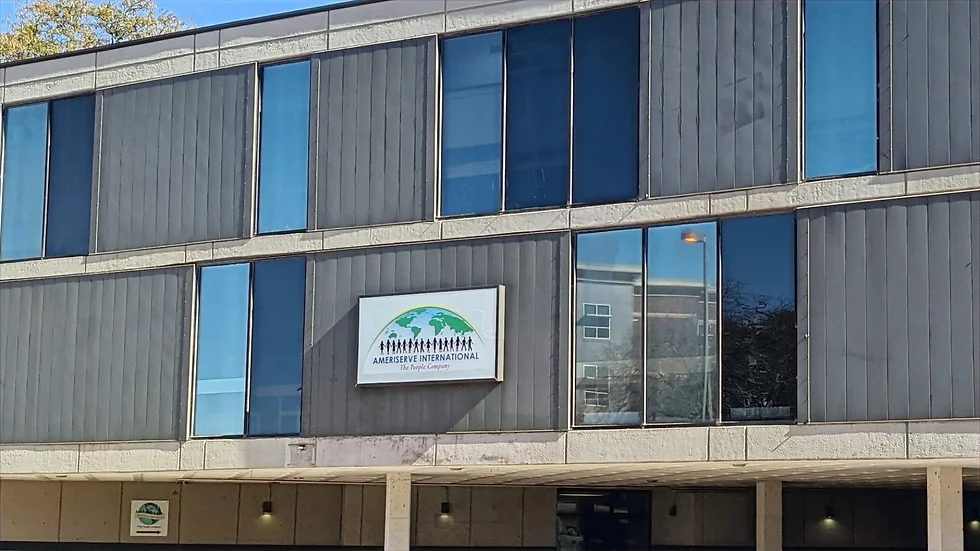 Our Philosophy
The right people, doing the right things, in the right way, for the right reasons, at the right time.
The quality of life principles are used to guide the process of interactions in all areas of life, and in the interactions of persons serving as part of the community. The Four Principles are: Choice, Respect, Presence and Participation. The Quality of Life Principles support the values of the life flow process. They have been unintentionally overlooked at times throughout history. This makes the inclusion of the process critical. We value "The Critical Three" which are Rent, Utilities and Food and "The Quality Three which are Entertainment, Social Connections and Savings. (RUFESS)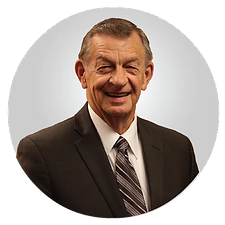 Wayne Nielsen
Chairmain of the Board Ameritus
As an intense listener and avid facilitator, Wayne works through the eyes and experiences of those he serves.  He's Socratic and never provides the answer, rather he helps people discover their own path to success. Always on the move; when he's not working, he's watching sports, playing tennis, reading, and generating new ideas. A visionary, he loves to generate ideas on a white cocktail napkin. Wayne is always the host of the party, and he genuinely cares about people. He never wants to stop learning and helping others; Wayne's background spans from operations, market development, and training to making a difference in the field of human services.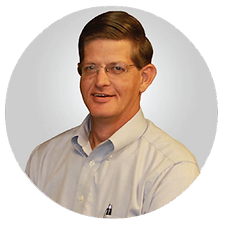 Dana Nielsen
Executive Director & President
As the Executive Director for AmeriServe, Dana assists in many fields. Some areas of responsibility he has are community living services, information technology, fleet vehicle management, maintenance, landlord and property relations. Dana has been with the company for 17 years and holds a degree from Bellevue University. He also enjoys making old things new again restoring old woodworking and workshop equipment.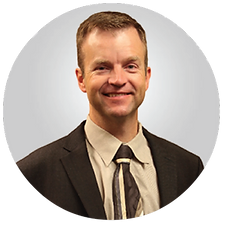 Steve Pearson
Chief Financial Officer & Treasurer
As the Chief Financial Officer, Steve is responsible for all accounting and financial activities of AmeriServe. Many of life's goals have a financial component and he loves to see others reach these goals.  Steve has been with AmeriServe for over a dozen years. Prior to this he was the CFO for a healthcare technology company and worked as a Certified Public Accountant for several local CPA firms. He and his family live in the country where they enjoy spending time outdoors.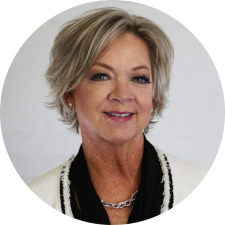 Andrea Fredrickson
Board Secretary
Obsessed with behavior change, Andrea's personal mission is to help people "get it". To see things differently. Self-reflect. And never stop looking for ways to improve themselves on a personal and professional level. Purpose-driven. Asks "why". Gives others a voice.
Because of Andrea's background in Human Services and her work with Organizational Behavior, her knowledge spans across strategic planing, corporate university development, cultural change, team building and leadership and supervisory development. Passionate about results, she puts other's objectives first.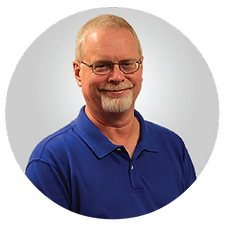 Eric Sietz
Iowa Director & Vice President
Eric Seitz is the Director for AmeriServe's Residential Program. Eric supports the individuals that we serve by working with our team members to assist them in attaining lives of purpose and pleasure. He has over 30 years of experience working with people in a variety of settings, starting in this particular field after attaining his bachelor's degree in psychology. Outside of work, Eric enjoys photography, gardening, and hunting.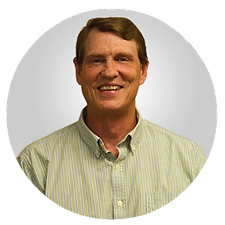 Jim Westphal
Iowa Director of Less-Than-24-Hour Services
 At AmeriServe, Jim is the Director for the Comminity Program. He has a Bachelor's of Science Degree in Human and Social Services Administration from Bellevue University in Nebraska. Jim has been with AmeriServe since October 2015 with over 20 years of experience helping others. He loves the outdoors, especially hunting and fishing.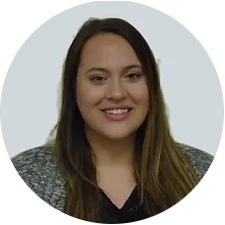 Chelsea Acosta
Controller & Recording Secretary
Chelsea is the Controller for AmeriServe International. She is responsible for payroll and overseeing daily accounting activities. She joined the AmeriServe team in 2018. She has a BS in Accounting from University of Nebraska at Omaha. Outside of work she enjoys spending time with her family, friends, and pets!